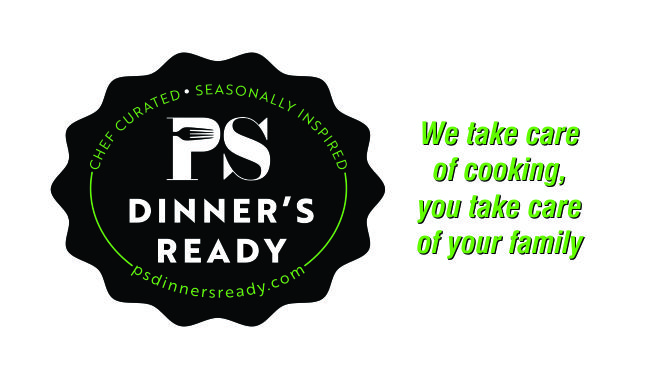 Click the category's above to see what menu items are available on specific dates
LAST WEEK OF SEPTEMBER MENU ITEMS - ORDER NOW!
October Menu Selections are now available
Dinner's ready! Are there any more welcoming, inviting words in the English language? What a relief to know that a delicious meal is ready and waiting. Meals are prepared Family Style to serve approximately 4 people (3 to 5 people depending on age or appetite).
PS … Dinner's Ready started out of my desire to provide local families with a nutritious, affordable option to cooking at home, that still felt like cooking at home. While the pandemic means that many of us are home with our families more than usual, we still struggle to find the time to really connect with each other.
Cooking dinner can become one more chore that keeps us from having important conversations. With PS … Dinner's Ready, I take care of the cooking and prep, you take care of gathering the family.
With over 40 years of experience in the food industry, I've learned a thing or two about tasty, efficient meal prep. Our menu will change every few weeks and will keep a focus on flavor, simplicity, and seasonality.
Payments Accepted: Cash, Check, Venmo use: @peter-schonman or Zelle: use 619.458.4436 (no credit cards)